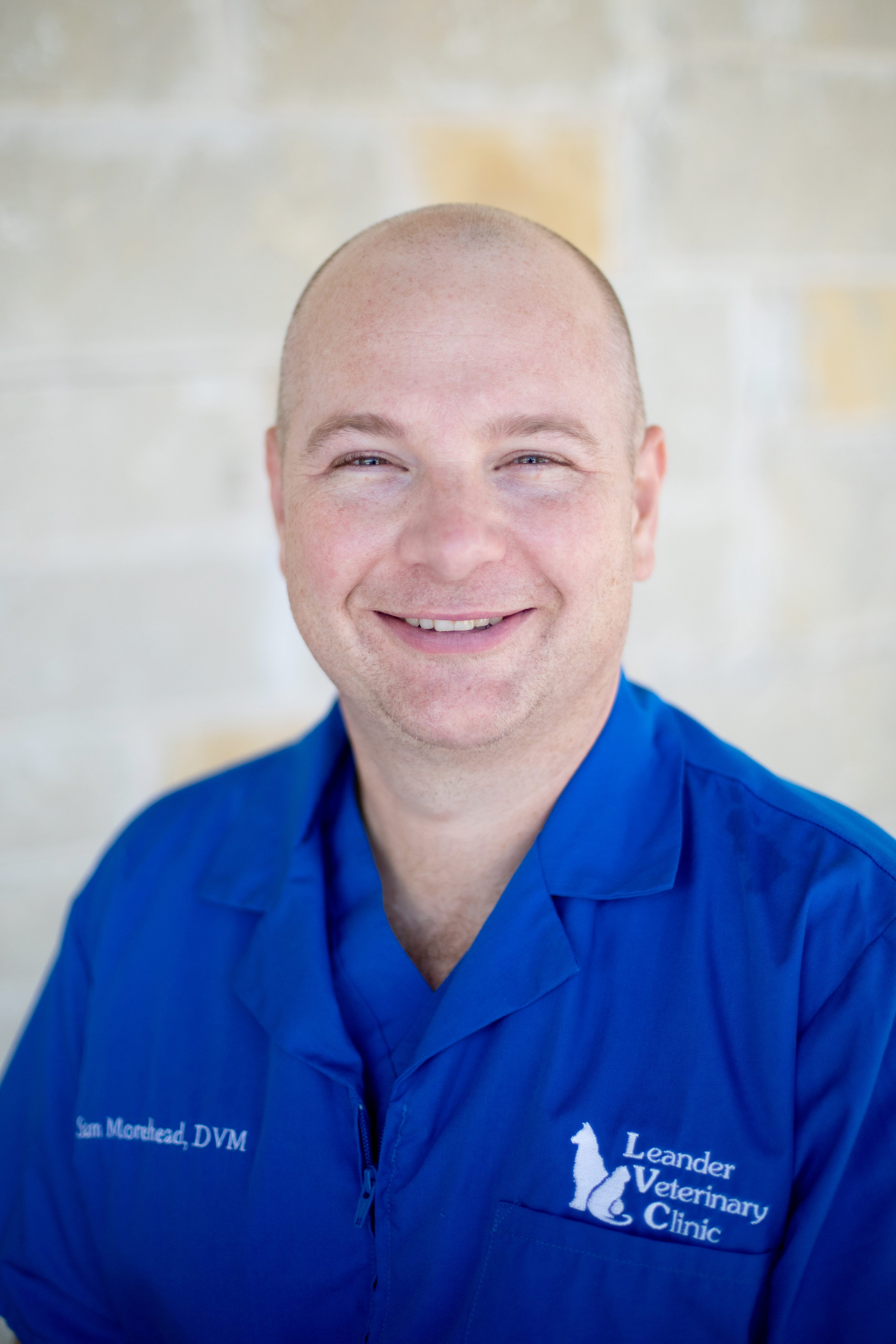 Sam grew up south of Shreveport, Louisiana and attended LSU for undergraduate and veterinary school. Being the youngest of three boys growing up in the country, animals were always an important part of life. There has never been a time of his life without animals. As children, their family's local veterinarian made quite an impression on the boys. In fact, Sam's oldest brother also became a practicing veterinarian.
During veterinary school, Sam tracked mixed animal medicine and has continued to practice on large and small animals throughout his career. While he has always been a science oriented person, he has always felt that veterinary medicine is the best career there is. He most enjoys meeting people and their pets, and feels privileged to be able to help them.
After graduating in 2002 from vet school, Sam moved to the Austin area where he met his sweet wife, Emmy. Together, they have three wonderful children, Nathan, Genevieve, and David. Family has always been and continues to be the one of the most important parts of his life.
Sam has practiced in the greater Austin area his entire career. He is an active member of the AVMA and maintains friendships with vet school classmates and many other local veterinarians. In addition to his career, Sam also enjoys running, biking, fishing, and most of all, spending time with Emmy and the kids.
Sam Morehead is a member of:
American Veterinary Medical Association